Welcome to the Portage Public Library
Please send email to porill@scls.lib.wi.us with your comments and suggestions. Replace (at) with the @ symbol.
THE LATEST NEWS
National Library Week Drawing
Every day during National Library Week, we had a drawing. You had to guess at the answer of the daily question. We decided to post the questions and answers for you. Winners of the drawings will be contacted soon.
Q1. How many physical copies of books do we have in the library?
A. 73, 832
Q2. How many audio materials does our library own?
A. 3,155
Q3. How many time can you renew an item:
A. 2
Q4. What was our total circulation (items checked out)for 2013
A. 201,961
Q5. How many DVDs do we own?
A. 3,135
The Affordable Care Act (Obamacare)
**AARP's Guide to the Affordable Care Act
Official site of Affordable Care Act Insurance Healthcare.gov
Health Insurance Marketplace Online guide for health insurance now that the Affordable Care Act is in effect.
Video about the Affordable Care Act
Young Adult Insurance Coverage
Learn how the healthcare law works for you and your family
Benefits of the Affordable Care Act
HEALTHCARE IN THE MARKETPLACE
Madison Enrollment Team is still offering free enrollment assistance for those individuals who tried to obtain health insurance through the Marketplace but did not get through before the deadline. Please call 608-826-7309 for your one-on-one appointment.
Portage Public Library
Every Wednesday in April 2014
9am-1pm
PORTAGE LIBRARY DOES NOT MAKE APPOINTMENTS FOR THIS ASSISTANCE.
We will continue the Blind Date with a Book a little longer. Enjoy!
Adult Programs
MEMORY CAFE
For people who are experiencing the early stages of memory loss, and their family members & caregivers. Anyone who needs assistance to participate would need to be accompanied by someone who can provide that assistance.

The main purpose of the Memory Café is to give people an opportunity for social interaction.

4th Wed. of every month (excluding December 2014)
1-3 pm

FREE! NO COST! However, donations are welcome to offset costs.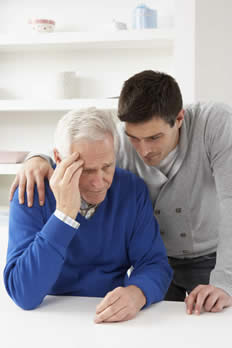 Reader's Theater
The story of life on the Wisconsin frontier in the early 1830s will be the subject for a Reader's Theater presentation in May and June at the Historic Indian Agency House. The script for the program is based on Wau-Bun: the Early Day in the Northwest by Juliette Kinzie whose husband, John, was the Indian Agent at Fort Winnebago from 1830-1833. Also included in the script are letters John Kinzie wrote in his official capacity as Indian Agent.
"Reader's Theater" production are done with minimal sets and staging and actors read their lines rather than memorizing their lines. Local talent will audition for the parts. In addition to a narrator, there will be speaking roles for two women: the 28-year-old Juliette and the voice of a mature Juliette. In addition to the young John and the mature John, there are also roles for a frontier businessman and two employees, a Native American tribal leader and a young soldier.
Tryouts for the production will be at the Portage Public Library April 21, from 6:30-9 pm and April 22, from 6:30-8 pm. Presentation will be Saturday, May 31 at the Agency House during Canal Days celebration and again on June 14 for members and guests of the Colonial Dames Society, the organization that owns and maintains the Agency House property.
For more information, contact the Historic Indian Agency House at 742-6362.
Computer Help
BASIC ONE-ON-ONE COMPUTER HELP is now available. Someone will be available to help with your computer questions. The type of help includes: using a mouse, searching on the Internet, job applications, setting up e-mail. Times are 10-11 am or 11-12 noon with Kelly on Tuesday, 1:30- 2:30 p.m. on Tuesdays & Thursdays with Sheril. Call 608-742-4959 to sign up or find out available dates .
Mystery Lovers Book Club
Do you love a good mystery? Do you wish you knew others who loved them too? Sign up for our MYSTERY LOVERS BOOK CLUB. This is a daytime book discussion group with books chosen by the members. We meet at 1:30 to 2:30 the second Tuesday of the month here at the Library.
The club will meet in the library's Sanderson Room.
Be prepared to discuss. New Participants always welcome!
Tuesday, May 13, 2014
1:30-2:30 p.m.
"Hearts are broken," Lillian Dyson carefully underlined in a book. "Sweet relationships are dead."
But now Lillian herself is dead. Found among the bleeding hearts and lilacs of Clara Morrow's garden in Three Pines, shattering the celebrations of Clara's solo show at the famed Musée in Montreal. Chief Inspector Gamache, the head of homicide at the Sûreté du Québec, is called to the tiny Quebec village and there he finds the art world gathered, and with it a world of shading and nuance, a world of shadow and light. Where nothing is as it seems. Behind every smile there lurks a sneer. Inside every sweet relationship there hides a broken heart. And even when facts are s
lowly exposed, it is no longer clear to Gamache and his team if what they've found is the truth, or simply a trick of the light.
Be ready for emergencies, including bad weather.
City Weather Emergencies
When a city weather emergency is declared and/or cancelled, the information will be sent out via Nixle, and will be posted on Police Dept. Facebook page (www.facebook.com/PortagePD) and on Twitter. If you do not have a cell phone or access to the Internet, you can call the dedicated Snow Emergency hot line at 742-2176 Ext 335.
Library Bulletin Boards
Due to limited space on our public bulletin boards, the Library asks that the space be used for posters for community and non-profit organizations only. This means we can not allow merchandise or services for sale, rental announcements, lost pets, religious & political, or for-profit posters. Please check with the circulation desk before you post any flyers.
OverDrive released an updated version of the OverDrive Media Console (OMC) mobile app for iOS and Android (v2.6.5) on Tuesday, May 29.
To help you with reauthorizing please read the links below.
There have been some changes at Overdrive, the e-book and audio book download site. These upgrades are designed to make it faster and more intuitive to connect you to the books you want. Take a look at this video that explains the changes: http://dbooks.wplc.info/AB28163F-0FFD-4B51-8C84-7A51AA9057B3/10/50/en/NextGen.htm
For people who know nothing about getting started on Facebook.
Hold Authorizations
To protect your privacy, holds will only be checked out to you or to people you authorize. You must complete the Holds Pickup Authorization Form to authorize other people to check out your holds. To comply with Wisconsin State Statute §43.30 parents or guardians of children under 16 must complete the Holds Pickup Authorization Form as well, but you can sign for your children.
Portage Campaign
A link to our campaign for the library expansion
www.portagelibrarycampaign.com
Feel free to browse this web site.
Tutor.com
Got a chemistry test, alegbra homework, resume to write? Tutor.com gives students of all ages the help they need to succeed in school and beyond. Professional tutors are available to help with all math, science, social studies and English subject- from elementary to advanced levels.
You and your tutor work one-to-one in a secure, online classroom and everything is anonymous. You use an interactive whiteboard, file sharing and instant messaging to work through your problem. Work with a tutor in real time to help with homework, but also, to get help with resumes and cover letters. Your tutor edits your resume on screen and reviews all edits with you.
Tutors only work with one student at a time. No exceptions. Tutors work step-by-step with you to make sure you really understand the material. Tutors never give answers.
Every tutor is screened, certified and background-checked, and no personal information is ever shared between tutor and student.
In the SkillsCenter Resource Library, you have access to thousands of worksheets, videos, lessons and other resources to work on independently. Find resources for math, science, citizenship and GED test prep, family budgeting, resume writing and more. The service is available 24/7.
Access Tutor.com by clicking on "online resources" and then "view by name" then "locally subscribed resources". Scroll down to tutor.com and click on "Portage Public Library". Or click on the icon below.

Free Wi-fi