Welcome to the Portage Public Library
Please send email to porill@scls.lib.wi.us with your comments and suggestions. Replace (at) with the @ symbol.
THE LATEST NEWS
Monday, September 1st
THE LIBRARY WILL BE CLOSED WEDNESDAY, SEPTEMBER 10, 9:00- NOON, FOR STAFF TRAINING. LIBRARY WILL OPEN AT NOON.
Happy 20th Anniversary Dawn Foster
Dawn Foster, Youth Librarian, has worked at the Portage Library for 20 years as of August 18, 2014. If you happen to be at the library go and congratulate Dawn for her 20 year accomplishment.
New to Portage Library!
Fred Galley of Galley Studio has donated a DVD to the Portage Library entitled "People of Portage: Five Generations of Doctors; Representing 150 years of Medical Practice to the People of Portage".
It includes information about Doctors William & Byron Meacher and interviews with Doctors William, Stewart Taylor, Jr. & Sr. The DVD is non-circulating. It can be viewed on our library's computers.
The Affordable Care Act (Obamacare)
**AARP's Guide to the Affordable Care Act
Official site of Affordable Care Act Insurance Healthcare.gov
Health Insurance Marketplace Online guide for health insurance now that the Affordable Care Act is in effect.
Video about the Affordable Care Act
Young Adult Insurance Coverage
Learn how the healthcare law works for you and your family
Benefits of the Affordable Care Act
Adult Programs
MEMORY CAFE
For people who are experiencing the early stages of memory loss, and their family members & caregivers. Anyone who needs assistance to participate would need to be accompanied by someone who can provide that assistance.

The main purpose of the Memory Café is to give people an opportunity for social interaction.

4th Wed. of every month (excluding December 2014)
1-3 pm

FREE! NO COST! However, donations are welcome to offset costs.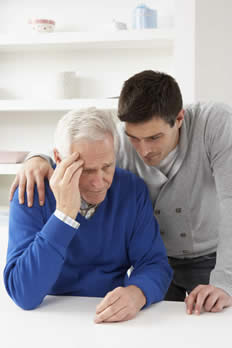 Getting to Know Medicare
Tuesday, September 9 @ 1:30 pm @ Portage Public Library
Wednesday September 10 @ 6:30 pm @ Portage Public Library
To register or get more info: call 1-888-287-0951
The library DOES NOT TAKE RESERVATIONS FOR THIS MEETING
Job Search Club & Career Workshops
Every Wednesday in June & July @ 1:00-3:00 pm
Future dates not set up yet, will post soon!
These are special workshops that are provided during Job Search Club
June 11 Workshop: Interview Skills
June 25 Workshop: Resumes & Cover Letters
July 9 Workshop: Interview Skills
July 23 Workshop: Resumes & Cover Letters
WorkSmart Program (@ the Portage Public Library)
Unemployed? Laid off? Unsure of your career path? This program is for you!
Find & achieve your career goals. Explore training options. Become work ready and connect with employers.
Need help filling out a job application online?
1-3 pm on:
Tuesday, September 18
Tuesday, October 21
9:00 am-12:00 pm
Tuesday, November 20
Dates for September & October Chair Yoga
Thursdays
September: 4,11, 25
October: 2,9,26,30
Computer Help
BASIC ONE-ON-ONE COMPUTER HELP is now available. Someone will be available to help with your computer questions. The type of help includes: using a mouse, searching on the Internet, job applications, setting up e-mail. Times are 1:30- 2:30 p.m. on Tuesdays & Thursdays with Sheril. Call 608-742-4959 to sign up or find out available dates .
Mystery Lovers Book Club
Do you love a good mystery? Would you like to share your enthusiasm with like-minded people? Sign up for the library's MYSTERY LOVERS BOOK CLUB. This is a daytime book discussion group with titles chosen by participants. The group meets from 1:30 to 2:30 the second Tuesday of the month at the Library. Discussions lead by Sheril Lannoye, library adult programmer.
Tuesday, September 16, 2014
1:30-2:30 p.m.
held in the Sanderson Room
(Note this is the 3rd Tuesday rather than the 2nd Tuesday)
In By a Spider's Thread, private investigator Tess Monaghan is hired by an Orthodox Jewish man named Mark Ruben. Ruben's wife and children are missing, and Ruben is convinced that his wife fled with his children to protect him from an awful truth about her past. But as Tess digs into the case, she isn't sure Mark wants to know what she finds.
New members always welcome--come and bring a friend!
Overdrive: Streaming Videos
220 streaming videos will be available through the WI Digital Library (Overdrive) beginning today, May 20, 2014. Streaming video works on mobile devices and computers as long as you're using a browser with HTML5 support (such as Chrome, Firefox, Safari, or Internet Explorer).
Here is a link about streaming videos to help you get started.
Be ready for emergencies, including bad weather.
City Weather Emergencies
When a city weather emergency is declared and/or cancelled, the information will be sent out via Nixle, and will be posted on Police Dept. Facebook page (www.facebook.com/PortagePD) and on Twitter. If you do not have a cell phone or access to the Internet, you can call the dedicated Snow Emergency hot line at 742-2176 Ext 335.
Library Bulletin Boards
Due to limited space on our public bulletin boards, the Library asks that the space be used for posters for community and non-profit organizations only. This means we can not allow merchandise or services for sale, rental announcements, lost pets, religious, political or for-profit posters. Please check with the circulation desk before you post any flyers.
OverDrive released an updated version of the OverDrive Media Console (OMC) mobile app for iOS and Android (v2.6.5) on Tuesday, May 29.
To help you with reauthorizing please read the links below.
There have been some changes at Overdrive, the e-book and audio book download site. These upgrades are designed to make it faster and more intuitive to connect you to the books you want. Take a look at this video that explains the changes: http://dbooks.wplc.info/AB28163F-0FFD-4B51-8C84-7A51AA9057B3/10/50/en/NextGen.htm
For people who know nothing about getting started on Facebook.
Hold Authorizations
To protect your privacy, holds will only be checked out to you or to people you authorize. You must complete the Holds Pickup Authorization Form to authorize other people to check out your holds. To comply with Wisconsin State Statute §43.30 parents or guardians of children under 16 must complete the Holds Pickup Authorization Form as well, but you can sign for your children.
Portage Campaign
A link to our campaign for the library expansion
www.portagelibrarycampaign.com
Feel free to browse this web site.
Tutor.com
Got a chemistry test, alegbra homework, resume to write? Tutor.com gives students of all ages the help they need to succeed in school and beyond. Professional tutors are available to help with all math, science, social studies and English subject- from elementary to advanced levels.
You and your tutor work one-to-one in a secure, online classroom and everything is anonymous. You use an interactive whiteboard, file sharing and instant messaging to work through your problem. Work with a tutor in real time to help with homework, but also, to get help with resumes and cover letters. Your tutor edits your resume on screen and reviews all edits with you.
Tutors only work with one student at a time. No exceptions. Tutors work step-by-step with you to make sure you really understand the material. Tutors never give answers.
Every tutor is screened, certified and background-checked, and no personal information is ever shared between tutor and student.
In the SkillsCenter Resource Library, you have access to thousands of worksheets, videos, lessons and other resources to work on independently. Find resources for math, science, citizenship and GED test prep, family budgeting, resume writing and more. The service is available 24/7.
Access Tutor.com by clicking on "online resources" and then "view by name" then "locally subscribed resources". Scroll down to tutor.com and click on "Portage Public Library". Or click on the icon below.

Free Wi-fi