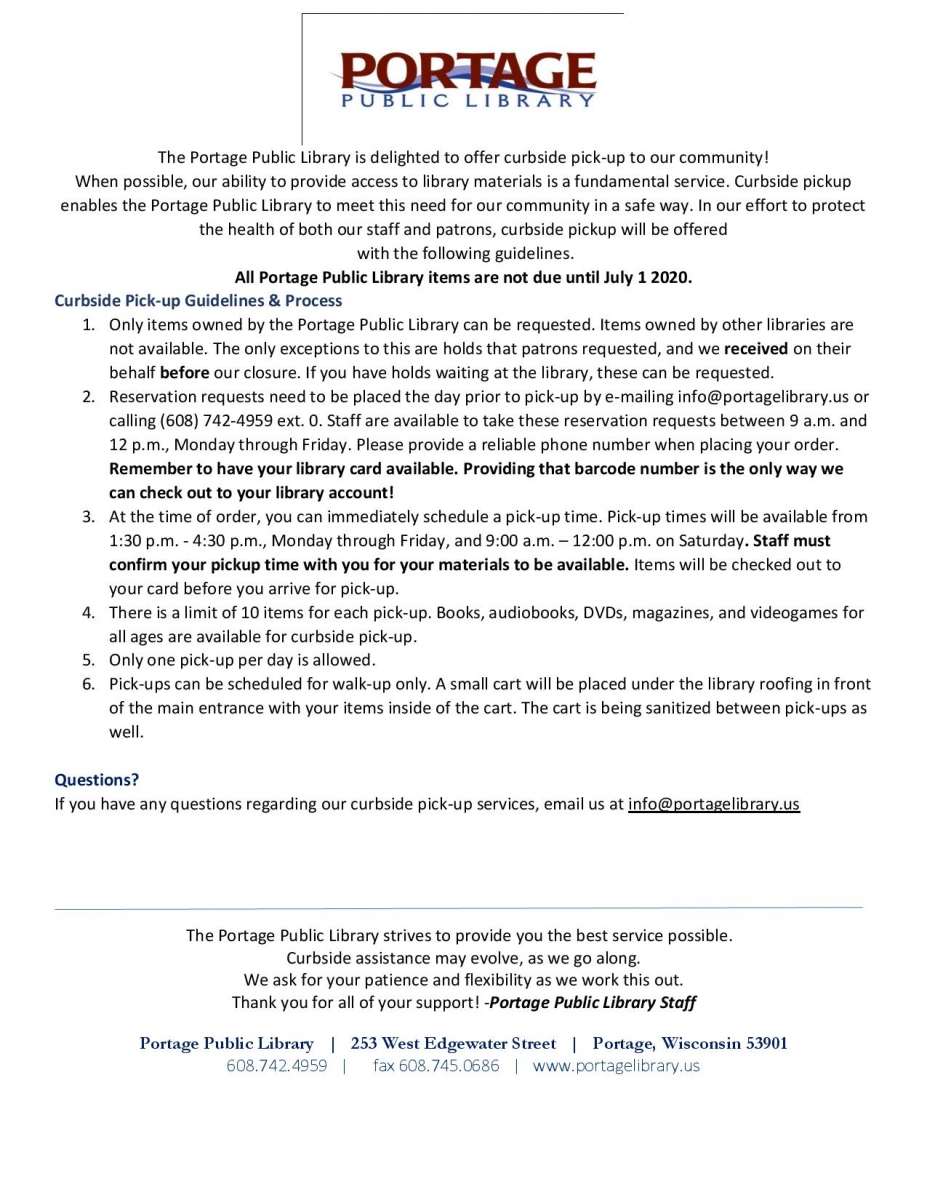 Click here to be directed to a printable PDF of our UPDATED Curbside Public Guidelines!-5/15/2020
Portage Public Library Curbside Pick-up Q&A
Q - How many items can I request at a time?
A - Ten items total can be requested each time for curbside pick-up.


Q - Can I get items from other SCLS libraries?
A - At this time only Portage Public Library items are available to our patrons. The only exceptions to this are holds that patrons requested, and we received on their behalf before our closure. If you have holds waiting at the library, these can be requested.


Q - What times can I make a materials request?
A - Materials reservations can be made by contacting the library during the timeframe of 9 a.m. to 12 p.m., Monday-Friday. This timeframe is only for material reservation requests, not pick-up times.
 
Q - When can I pick-up my materials?
A - Materials can be scheduled for pick-up Monday-Friday from 1:30 p.m. to 4:30 p.m. and Saturday from 9 a.m. to 12 p.m.
 
Q - Can return my items?
A - Yes, please return your items in the bookdrop located at the back alley of the library. We are not accepting returns through curbside pickup. 
For a more detailed layout of our curbside services please read our attached community memo.
If you have any questions please email us at info@portagelibrary.us