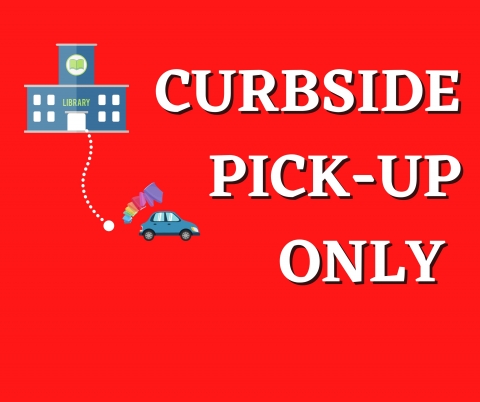 Looking to schedule a Curbside Pickup?
What materials can I schedule a pickup for?
You can request a curbside pick up for items waiting for you on the holds shelf, books, DVDs, CDs, audiobooks, childrens materials, YA materials, prints, copies, scanning to email, and faxing. 
How do I schedule my pickup? 
Call 609-742-4959 ext. 0 or ext. 3 to schedule your pickup for that same day or a different day that week. 
What do I need to have ready to schedule my pickup? 
Have your library card handy because staff will need this to check the items out to you. 
When can I pick up my materials?
You can schedule a pickup between 9:00 a.m. and 5:50 p.m. Monday-Friday and 9:00 a.m. and 2:00 p.m. on Saturday.
Where do I pick up my materials? 
You can pick up your materials outside of the libraries main entryway. There will be a table outside with a sign that says "Curbside Pickup". Your materials will be in a bag with your first name and last initial.
How do I return my materials?
Please return all of your materials in the 24 hour book drop located in the back alley behind the library. 
For further questions or information, please call 608-742-4959 or email info@portagelibrary.us