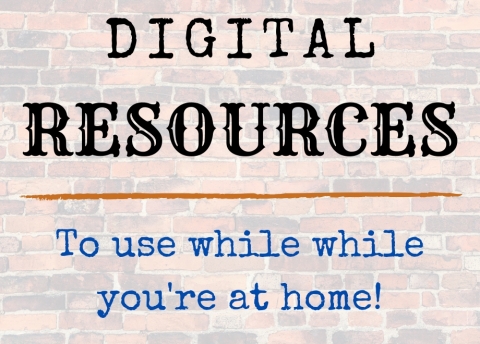 In light of recommendations by health officials, we at the Portage Public Library recognize more than ever the value of accessible, digital resources. This list may evolve as we move forward; we hope our patrons find the following links and digital resources useful. We are committed to keep our staff and community healthy, safe, and informed!
Free Public Wi-Fi:
Free internet accessibility is a fundamental need for the public. Our patrons can access our free wi-fi by parking close to or standing nearby our building. Our wi-fi is named Library_Wireless, and there is no password required. Beyond our library, patrons can click the following link to be taken to an interactive map which illustrates other locations where public Wi-Fi can be accessed across the state:
∙ Click here to view the statewide public Wi-Fi map
Borrowing Digital Collection Materials: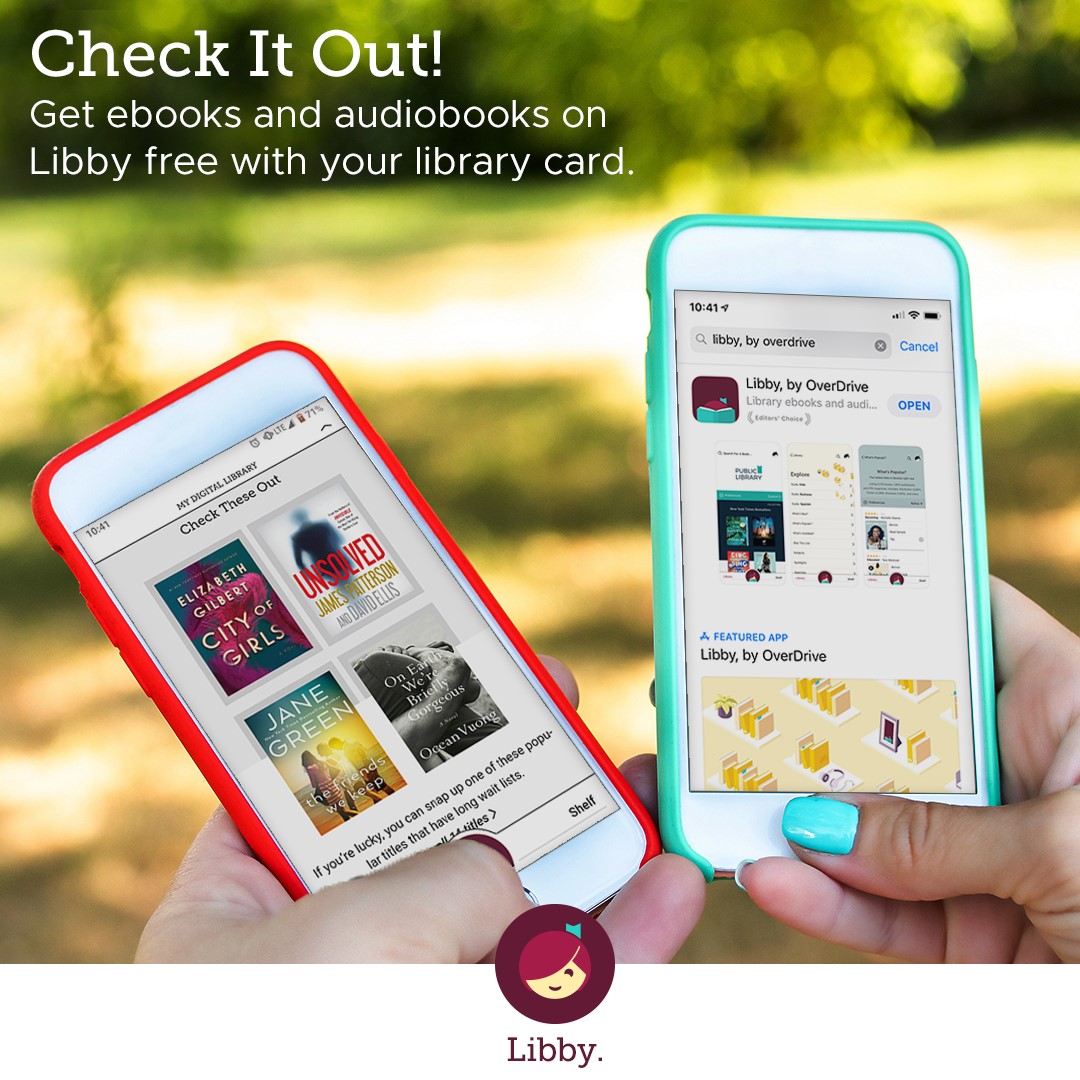 It's a better time than ever to take advantage of the thousands of digital e-books and audiobooks one can borrow for free with their library card by using Libby! You can download the application on your phone or tablet. 
The Digital Public Library of America has launched a brand new web catalog that allows anyone to browse and directly download any of the more than 6,300 eBook titles available on DPLA's Open Bookshelf. Read classic novels, children's books, textbooks and non-English titles, all for free, with no login or library card needed. These books are also available to read for free via the SimplyE app. Just download the SimplyE app on iOS or Android (from the App or Play store) and choose "Digital Public Library of America" as your library.
∙ Click here to access the DPLA's web catalog!
Access Ancestry.com with your Library Card:
Individuals interested in accessing the Ancestry.com digital library for research can do so from their home, by using a valid South Central Library System library card.
∙ Click here to log in using your library card
Education at Home:
Many people are using Zoom as a platform to host and join virtual meetings while at home. We've found two helpful videos to walk interested individuals through both joining and hosting a Zoom meeting as a first-timer. Thanks and credit to the Creative Life Center YouTube channel for putting these videos together and making them publicly available.
∙ How to JOIN a Zoom Meeting for the First Time
∙ How to HOST a Zoom Meeting for the First Time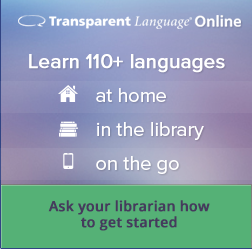 ∙ Click here to create a free account with Transparent Online
Learn a language from home with Transparent online! All Portage Public Library patrons can use this resource to work on learning a new language from your computer, phone, or tablet. You'll need your library card number to create an account. Don't have one? Click here to learn about getting one!
Resources for Seeking Assistance: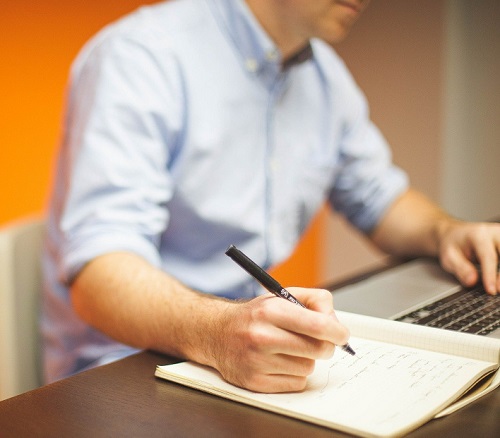 *The additional CARES Act unemployment insurance benefit, Pandemic Emergency Unemployment Compensation (PEUC), is now accepting claims. This program gives another 13 weeks of unemployment insurance benefits for people who have exhausted their regular unemployment insurance. It is only for people receiving regular unemployment, not those in the Pandemic Unemployment Assistance (PUA) program.
Here is the link: https://dwd.wisconsin.gov/uiben/peuc/. You can find information, including FAQs in English, Spanish, and Hmong.*
Need help with unemployment? Department of workforce Development's Unemployment Covid-19 Public Information:
∙ Click here to be taken to their Frequently Asked Questions
∙ Desempleo COVID-19 Información Pública: En Español
∙ Cov Ntaub Ntawv Txog Pej Xeem Kev Poob Hauj Lawm Los Ntawm Tus Kab Mob COVID-19: Txhais lus Hmoob
Interested parties could also check out these resources from the Workforce Development Board of South Central Wisconsin:
∙ Resources for Laid Off Workers
∙ Job Seeker Registration Assistance Video - Job Center of Wisconsin
Experiencing financial hardship? UW Extension's Financial Resources to Help Get Through Covid-19:
∙ Click here to be taken to their Frequently Asked Questions
∙ Recursos financieros que le pueden ayudar durante la pandemia de COVID-19: En Español
Health, Healthcare, and Wellness:
We've compiled a list of informational resources below which patrons may find helpful in addressing healthcare their healthcare questions and needs:
This site directs you, based on your state of residence, to purchase insurance through either the appropriate state or federal health insurance marketplace.
The Centers for Disease Control's (CDC's) healthy living site covers specific health conditions, health at different life stages, and health considerations for specific populations.
∙ Medicare
Medicare is a health insurance program for people aged 65 and over who have paid into the system through payroll taxes on their wages. In order to receive benefits, you need to enroll. This page, getting started with Medicare, gives more information about setting up Medicare.
∙ Medicaid
Provides information on health care coverage for financially-needy parents with children, children, people with disabilities, elderly people, and pregnant women in Wisconsin.
∙ Public Health Education Career
Click the link above to learn more about seeking a career in Public Health Education!
∙ The Crucial Role of Nurses during Public Health Emergencies
Information about the history and importance of nurses, especially during public health emergencies. Also contains information about how to pursue a career in nursing for interested individuals.
Questions about Taxes:
In consideration of Covid-19, the IRS has launched a resources page to help taxpayers better understand adjustments they've made regarding tax filing:
∙ Click here to be taken to the IRS' Coronavirus Tax Relief page
Financial Relief and Business Owner Resources:
Here is a list of links that could apply to individuals' seeking guidance for their business, or for information regarding financial Relief:
∙ Click here to be taken to the U.S. Small Business Administration's Small Business Guidance & Loan Resources page
∙ Click here to be taken to CDC's Interim Guidance for Businesses and Employers to Plan and Respond to Coronavirus Disease 2019 (COVID-19)
∙ Click here to be taken to the Consumer Financial Protection Bureau's Recommendations on how to Protect Yourself
∙ En Español: Proteja sus finanzas del impacto del coronavirus
Stay Up-to-date on Library Information:
Checking our website is always a great way to stay current on library updates, but we also recommend following our three Facebook pages:
∙ Portage Public Library Main Facebook Page
∙ Portage Public Library Children's Department Facebook Page
∙ Portage Public Library Teen Facebook Page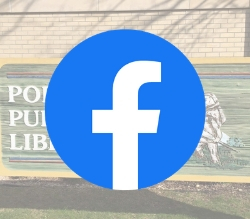 If you have department-specific questions, please feel free reach out to the respective member of Library Leadership!