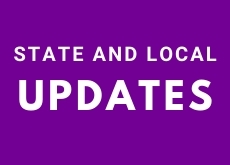 ‣ Follow the City Government of Portage Wisconsin's Facebook by clicking here.
From their facebook page: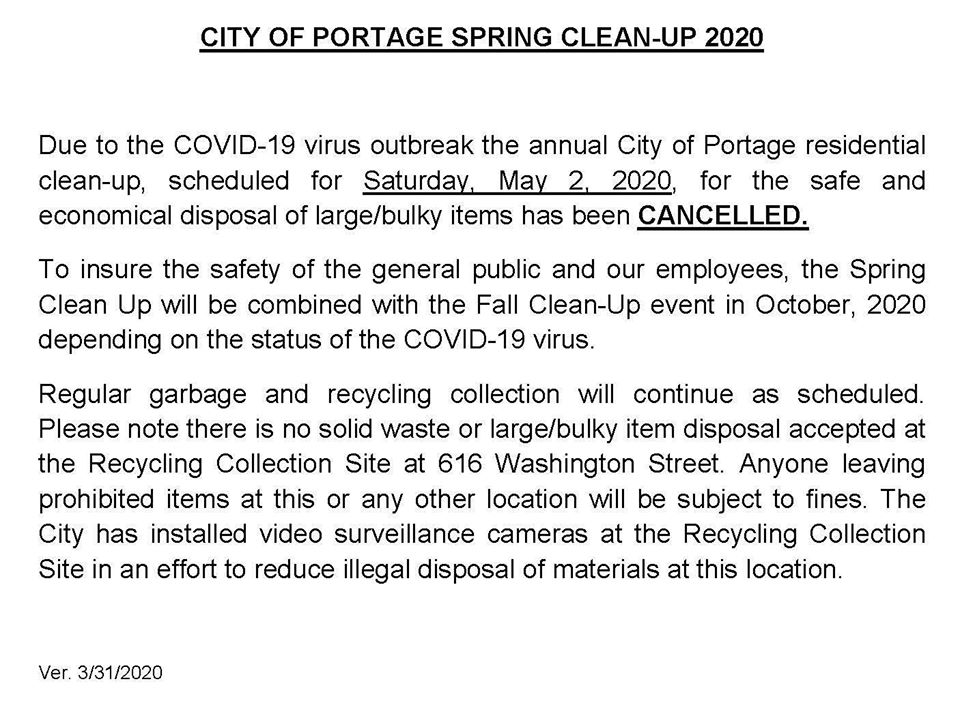 ‣ From https://myvote.wi.gov/en-us/VoterDeadlines:
SPECIAL NOTICE WITH RESPECT TO ONLINE REGISTRATION AND ABSENTEE BALLOTS FOR APRIL 7, 2020, ELECTION ONLY  DUE TO CORONAVIRUS PANDEMIC
By order of the U.S. District Court for the Western District of Wisconsin, online registration to vote is extended until March 30, 2020, for the April 7, 2020 Spring Election and Presidential Primary ONLY.  This order is notwithstanding ANY contrary Wisconsin Statute, notice on this website, other State websites or other writing or postings. 

The primary purpose of this extension is to facilitate voting by absentee ballots for those who may no longer wish to or who are unable to vote in person during the absentee voting period on or before Friday, April 3, 2020, or at their polling place on Election Day, April 7, 2020, due to the coronavirus pandemic.  
Click here to request an absentee ballot
‣ Certain updates and information about unemployment (and other needs, like jobsearching) may be relative to which county or state region you reside in. If you reside in Dane, Columbia or Sauk County, the following link might be relevant to your needs:
Click here to visit the Workforce Development Board of South Central Wisconsin's Coronavirus Updates Page.
Due to the "Safer at Home" order, all job center buildings are closed to the public. The phone lines and websites are still open. Please see: https://dwd.wi.gov/covid19/public/det.htm?fbclid=IwAR3ErruR25chIuSRZYVlXF4w_9LdpOAxvo9ykGnpIsjxLSHN_wUBBltR1t4 for additional details. 
Job center staff are unable to answer questions about specific unemployment benefits claims. Folks are encouraged to visit the unemployment website: https://dwd.wisconsin.gov/uiben/, or call the toll free number 844) 910-3661 (wait times may be long). 
Phone numbers:
South Central: (608) 242-4881
Columbia, Dane, Dodge, Jefferson, Marquette, and Sauk
North Central: (715) 261-8700
Adams, Forest, Langlade, Lincoln, Marathon, Oneida, Portage, Vilas, and Wood
Southwest: (608) 901- 5700
Grant, Green, Iowa, Lafayette, Richland, and Rock
‣ For statewide updates, click here to visit Wisconsin's Covid-19 (Coronavirus) Information Webpage.