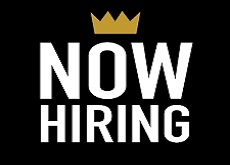 We will be accepting applications for this position until it is filled.
 
LIBRARY DIRECTOR: The Portage Public Library seeks a well-organized and energetic leader to direct its operations. This position requires an MLS from an ALA-accredited university, eligibility for a Wisconsin Grade 1 public library certification, and five years progressively responsible library experience. Previous experience as a public library director is strongly desired. Successful candidates will have excellent verbal and written communication skills, interest in current library technology, fiscal knowledge, and ability to work effectively with a library board, library employees, and the community.
The City of Portage, WI (Columbia County) is conveniently located 30 minutes north of Madison in Columbia County, with a population of just over 10,000. For more information about Portage, please visit the city's website at http://www.portagewi.gov. The library building was updated with a beautiful expansion and renovation in 2012, and is now a 24,500 square foot facility in the heart of downtown. The Library is a member of the South Central Library System. The Portage Public Library's collection consists of approximately 75,000 items, current annual circulation is 172,000, and it has an operating budget of $715,000.
Please submit a cover letter, resume, and three professional references to Library Director Search Committee, c/o Portage Public Library, 253 W Edgewater Street, Portage, WI 53901, or email to apply@portagelibrary.us. The City of Portage is an EOE.
Responsibilities: The Library Director reports to a 9-member Board of Trustees and is responsible for the overall management of the library. Essential duties include building and maintaining the collection, managing the library budget, supervising library staff, overseeing facility maintenance and improvements, liaising with library stakeholders such as city administration and volunteer library groups such as Friends of the Library and Library Foundation. The Director is the public face of the library and promotes the library within the city of Portage and throughout the surrounding area. In addition, the director is the resource librarian for Columbia County. The resource librarian's duties include providing administrative support and consultation to the Columbia County Library Systems Board, the directors of the ten other public libraries in Columbia County, and the Columbia County Board of Supervisors.
- For a detailed job description, please click here. 
Compensation: This position is classified at Grade O on the recently updated City of Portage Compensation Matrix, which has a salary range of $63,045- $94,578. Salary will be commensurate with education and experience, and includes an excellent benefits package.