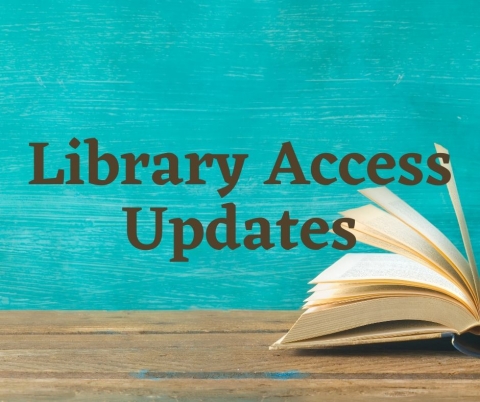 For information regarding our reopening please read the community memo posted below.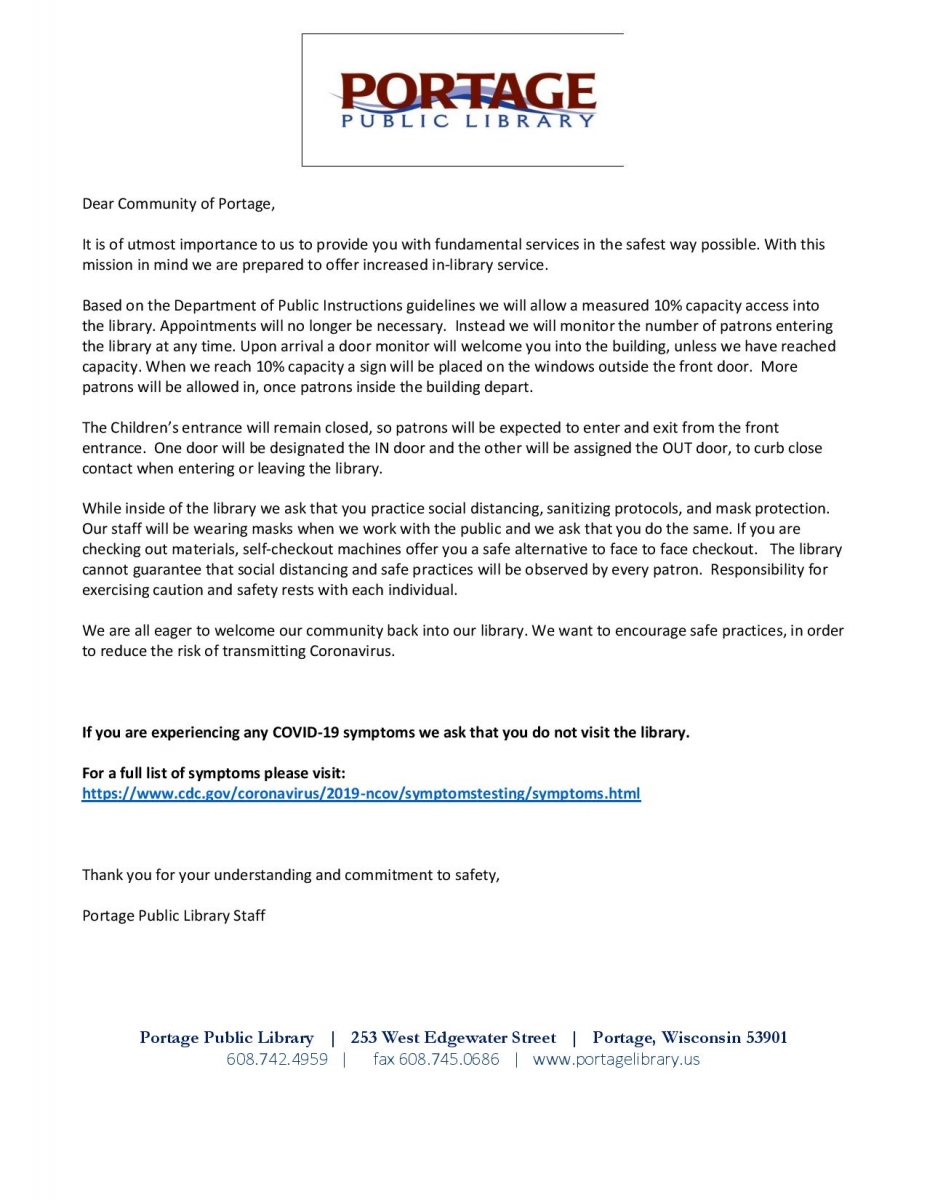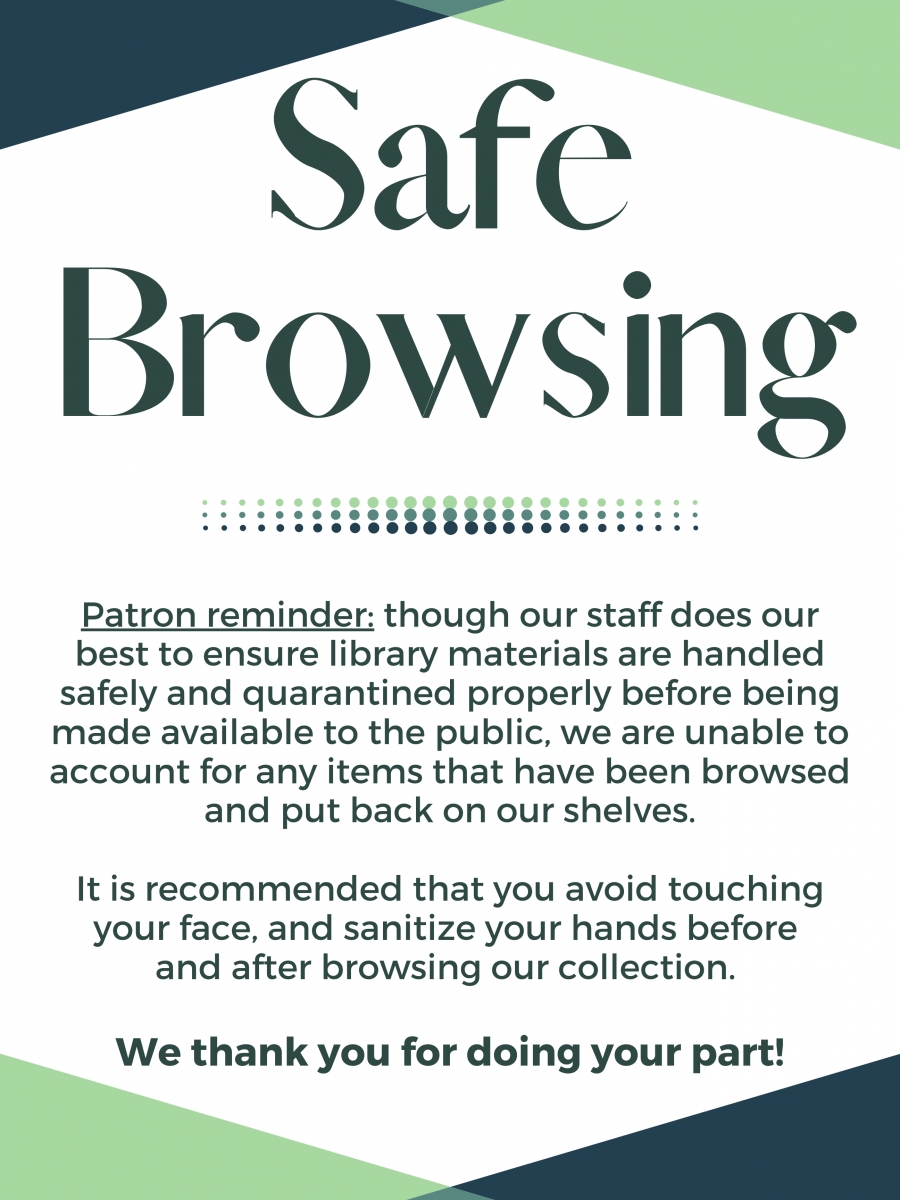 The Portage Public Library is committed to keeping our staff and patrons safe. In consideration of COVID-19, we've been utilizing new methods of handling library materials, including quarantining received items for 4 days before making them available to the public again, sanitizing patron spaces after use, designing new workflows for checking in items, and more. We've also installed hands-free sanitizer dispensers throughout our library, which we encourage staff and patrons to use.
To help us with all of this, we'd ask patrons to deposit any library materials you have browsed in our desk dropboxes for safe processing. Alternatively, there is a cart available to place browsed items on located in the Adult Fiction collection. We will collect these items daily for quarantine.
Finally, we'd like to remind everyone browsing our collections that, even with these methods in place, we are unable to account for any library materials that have been browsed and put back on the shelf. Because of this, it is recommended that patrons follow suggested health guidelines when visiting our library: wash hands before and after browsing, avoid touching your face, and wear a face cover if possible. We thank you for doing your part
If you have any questions please email us at info@portagelibrary.us
or call 608-742-4959