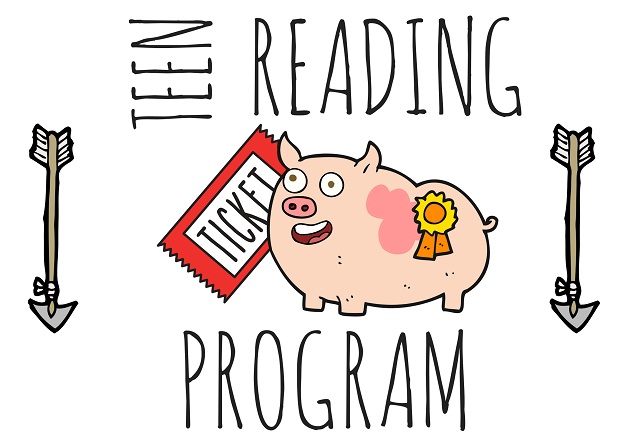 READ.  LOG HOURS.  EARN TICKETS.
MORE READING EARNS YOU MORE TICKETS!
MORE TICKETS  =  A BETTER CHANCE AT WINNING PRIZES. 
THE READING PROGRAM RUNS MAY 29TH - JULY 27TH !
The Teen Summer Reading Program 2018 is an excellent opportunity for teens 6th to 12th grade to read, log their hours and books, and give themselves an opportunity to win absolutely fantastic prizes. Logging your time is done entirely online with Wandoo Reader. If you need to use our library's computers or internet to set up an account and log your time, we'll be happy to help. Instructions are below, and information about prizes are below that!
1.) Hop on a computer and head to the following link: 
∙ wandooreader.com/portagelibrary/2018-teen-summer-reading
2.) Register a username and password. You'll need a valid (non-school) e-mail address. The Reading Program is logged only ONLINE. If you had already registered for the last years programs, you can log-in using the same username and password. You just have to confirm a few pieces of information!
3.) Log in, and record how many minutes you spend reading during June & July. Every 300 minutes, or 5 hours, completes a "challenge" on Wandoo, and makes you eligible to claim a ticket at the library. 20 tickets total available to get!
4.) Write your name, phone #, and non-school e-mail address on the back of each ticket you get. Deposit them in whichever prize jars you like, and we'll do a drawing at the end of July!
∙ Click the following link for more specific details, including a printable .pdf of the Reading Program Instructions.
Summer Reading Program Prizes
Click the images above for larger versions!
We've got eight different prize "packages" that teens can potentially win (with three separate Kindle drawings!). Each prize package has a corresponding jar we keep behind the desk of the library. When you come in and claim your tickets (which you can do incrementally or all at once), you can put those tickets into whichever jars you like. You can spread them across multiple jars or put it all into one to give yourself the best chance possible. Each prize package is around $50.00 in value! Once the reading program is complete at the end of July, we'll draw random names out of the jars and contact the winners. Obviously the more you read = the better your chances!
In addition to the prize package drawing, there will be OTHER giveaways that teens signed up for our reading program can get. Free books, coupons for food, etc! There's no reason not to register, sooo... happy reading!
Any questions? Call Chris at 608-742-4959 x203, or send him at e-mail at cbaker@portagelibrary.us!