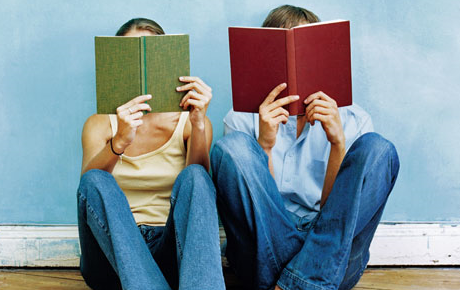 February 25th - Saturday Teen Movie Matinee, Kubo and the Two Strings. Film starts at 10:30 a.m. in the Teen Area.
February 28th @ 4:00 p.m., Movie "The Arrival"
March 7th @ 4:00 p.m., Craft (popsicle) stick day. We provide the popsicle sticks and art supplies, you bring your inspiration and make something cool!
If you're a teenager in grades 6 - 12, or a parent, teacher, or other adult who works with teens, the teen area at Portage Public Library has you covered!
Here is just some of what we offer:
A cozy teen space to hang out, do homework, play board games, & browse magazines (But, we'd love to have you help us jazz up the place -- we're always looking for artists to submit their work for our communal art wall)
A contemporary collection that includes all your favorite authors, hot new reads, nonfiction for homework help, audiobooks, graphic novels, & manga.
Teen Movie Mondays
Special movie marathon + pizza days!
Game Nights (Everything from Wii to PS2)
Writing Contests
Summer Reading Programs
Book discussion groups
Book recommendations when you just need a good read
Henna Artists
Ice Cream Socials
And much, much more
Always open to good suggestions!