In 2021, the Portage Public Library completed a comprehesive 5-year strategic plan with thorough input from local business leaders, educators, city employees, and community members. The strategic plan outlines for our library both short-term and long-term service goals, so we may best meet the needs of our community -- both in the present and as we look to the future. We hope that this strategic plan speaks to your vision of the library as much as it does ours.
OUR MISSION STATEMENT:
The Portage Public Library serves and supports the community through open access to resources, partnerships, and technology.
 
OUR VISION STATEMENT:
The Portage Public Library aspires to be community's social and learning hub, improving the quality of life for everyone.
 
(Click here for a downloadable .pdf of the library's 5-year strategic plan; we have also included images below)
Image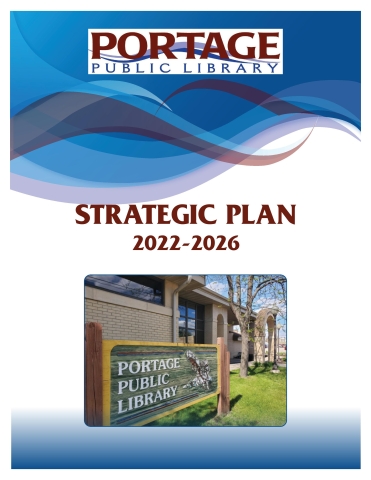 Image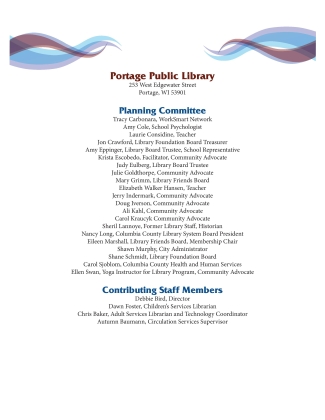 Image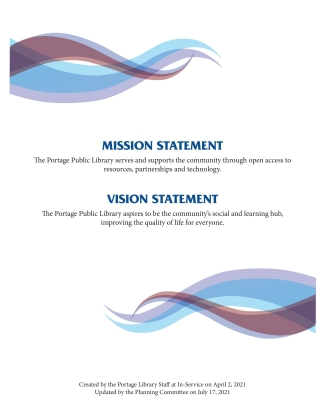 Image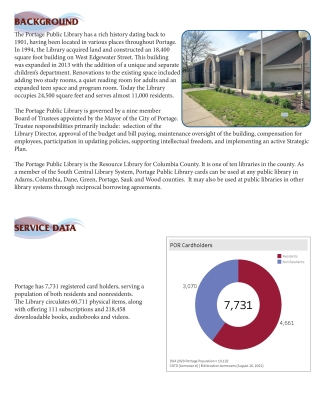 Image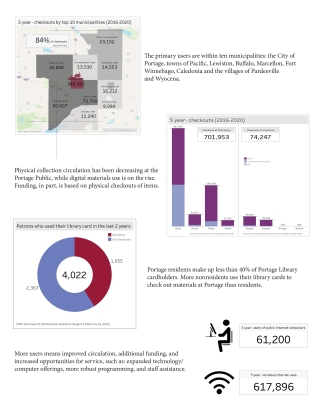 Image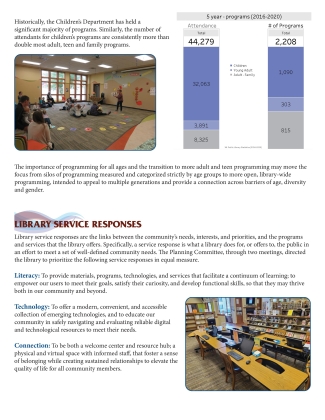 Image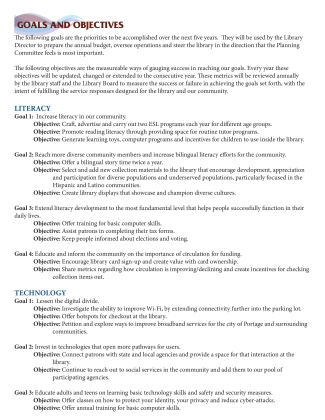 Image
Any questions? Contact our Library Director, Debbie Bird, at dbird [at] portagelibrary.us, or call at 608-742-4959.