Mystery Lovers Book Club at Portage Public Library meets monthly to discuss current and classic mystery stories! We have read a plethora of authors (we try to find a new one every time!) and are always on the prowl for a good mystery story we haven't read, yet.
Read, enjoy, and discuss a good mystery with a group of great people! Meets the second Tuesday of each month from 1:30-2:30 PM. No registration required. Just read the book and show up!
Books are available on the Holds shelf. 
Books we will be discussing for 2023:
Image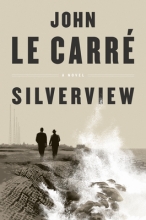 April 11, 2023  Silverview by John LeCarre
SUMMARY (from goodreads.com)
Julian Lawndsley has renounced his high-flying job in the City for a simpler life running a bookshop in a small English seaside town. But only a couple of months into his new career, Julian's evening is disrupted by a visitor. Edward, a Polish émigré living in Silverview, the big house on the edge of town, seems to know a lot about Julian's family and is rather too interested in the inner workings of his modest new enterprise.

When a letter turns up at the door of a spy chief in London warning him of a dangerous leak, the investigations lead him to this quiet town by the sea . . .

Silverview is the mesmerizing story of an encounter between innocence and experience and between public duty and private morals. In this last complete masterwork from the greatest chronicler of our age, John le Carré asks what you owe to your country when you no longer recognize it. 
Image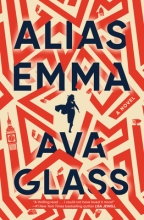 May 9, 2023  Alias Emma by Ava Gloss
SUMMARY (from goodreads.com)
Emma Makepeace is about to spend the longest night in her life.

She's on her first operation with a shadowy organisation known only as 'The Agency', assigned to track down and save an innocent man wanted by the Russian government.

All Emma has to do is bring him in to MI6 before sunrise, and before an assassination team gets to him first.

But the Russians have hacked the city's CCTV cameras. There are spies all over London searching for the two of them. And her target, Michael Primalov, doesn't want to be rescued.

As London sleeps, a battle is taking place on its streets as Emma fights to keep Michael alive.

But what sort of reception await them if and when they get to MI6?
Image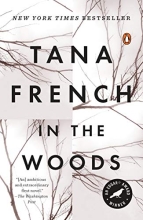 June 13, 2023 In the Woods by Tana French
SUMMARY (from goodreads.com)
As dusk approaches a small Dublin suburb in the summer of 1984, mothers begin to call their children home. But on this warm evening, three children do not return from the dark and silent woods. When the police arrive, they find only one of the children. He is gripping a tree trunk in terror, wearing blood-filled sneakers and unable to recall a single detail of the previous hours.

Twenty years later, the found boy, Rob Ryan, is a detective on the Dublin Murder Squad and keeps his past a secret. But when a 12-year-old girl is found murdered in the same woods, he and Detective Cassie Maddox (his partner and closest friend) find themselves investigating a case chillingly similar to the previous unsolved mystery. Now, with only snippets of long-buried memories to guide him, Ryan has the chance to uncover both the mystery of the case before him and that of his own shadowy past.
Questions?
Contact our Library Assistant - Public Services, Gloria Johntel. You can e-mail gloria [at] portagelibrary.us, or call her 608-742-4959 ext. 180.