Library Leadership
You can call the library at 608-742-4959. To reach specific department heads, please use the extensions listed below.

Library Director - Debbie, ext. 209, dbird@portagelibrary.us
Adult Services Librarian - Tawnee, ext. 206, tcalhoun@portagelibrary.us
Youth Services Librarian - Dawn, ext. 210, dfoster@portagelibrary.us
Teen Services & Tech Coordinator - Chris, ext. 203, cbaker@portagelibrary.us
Circulation Supervisor - Autumn, ext. 204, autumn@portagelibrary.us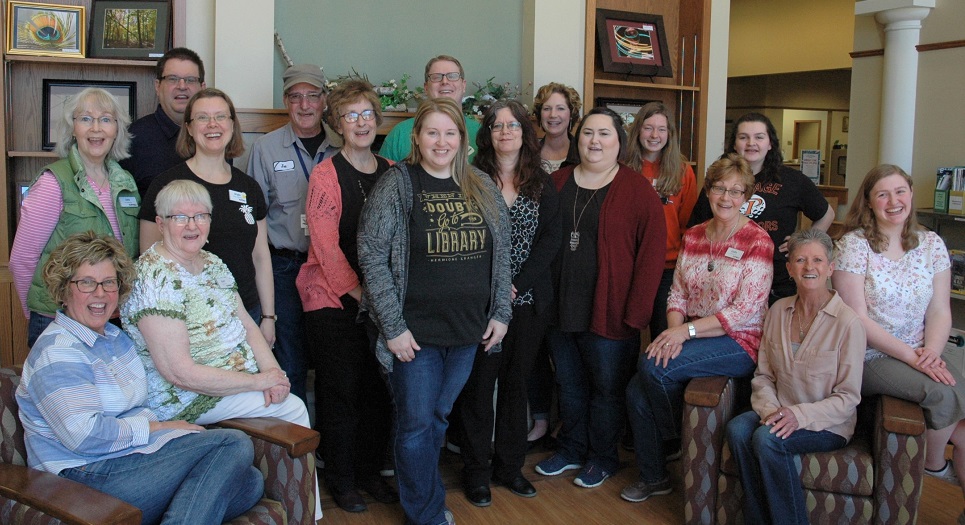 Portage Public Library is located at 253 West Edgewater Street in Portage, Wisconsin.
When the library is closed, please leave your name, phone number, and a brief message. Library staff will return your call as soon as possible.
 
Member of the South Central Library System
Portage Public Library is a member of the South Central Library System (SCLS), a consortium of 53 public libraries in a seven county area. SCLS offers a shared online catalog (LINKcat), delivery of books and media, and reciprocal borrowing privileges among libraries.