Teen Stuff to do @ the Library - For 6th through 12th grade!
 
Come meet Pam, your Teen Services Librarian!
Please come into the library and introduce yourself! If you'd like to get in contact with Pam, to chat more about teen services offerings at the library, see her contact information below:
Pam Roets - Teen Services & Programming Librarian
608-742-4959, x205
programs@portagelibrary.us
∙ Teen Kits for Fall: We will be handing out "Take and Make" kits throughout the fall months...check us out on Instagram or on our Teen Services at the Portage Public Library Facebook event page! We created a "Warrior Pride Tied Fleece Blanket" kit, "Caramel Apple Bar" kit, "Pumpkin String Art" kit, "Boo Bark" kit, "Decorative Magnets" kit, and "Spice Mug Cake" kit! These are *free* to students in grades 6-12 and generously funded by the Friends of the Portage Public Library. 
∙ September "Take and Make" kits: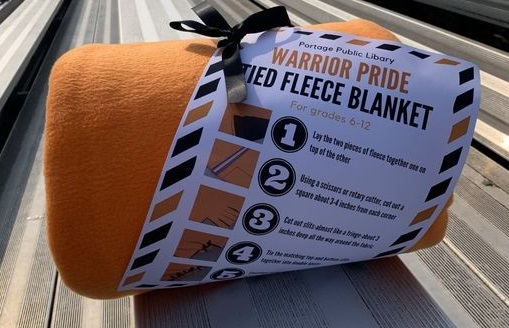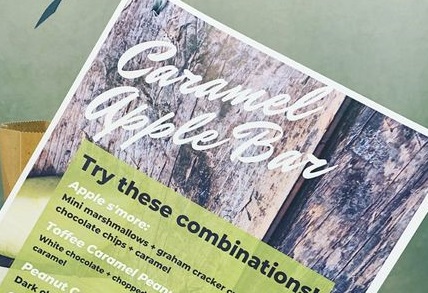 Our library is open with limited hours! Students in grades 6-12 are welcome in the Teen Area. We have two laptops available and a comfortable sitting area for studying or socializing (masks and social distancing are required). 
Please be aware: Teens participating in any Portage Public Library programs may be photographed or included in video by newspaper staff, library staff, or others involved in Teen Programming. The photographs/videos may appear on the library's website and social media, in the news paper, or other publications without compensation. Parents/guardians/teens who want to opt out should notify library staff and fill out the required form, otherwise participation in our photo/video policy is presumed. If you would like to learn more about library policies that could be relevant to teens joining us for library programs or checking out items, please refer to our policy page.