About Adult Services
When it comes to Adult Services, the Portage Public Library provides book discussions, performing artists, workshops and other special programs to meet the information and cultural needs of our patrons.
For upcoming events, click on the Calendar of Events tab.
If you are looking for library databases and research information, click on the Resources tab.
Library Mission, Employment Opportunities, and more can be found under the About Us tab, along with directions on how to get to the library. Policies are located on the "Policies" page, accessible by hovering over the About Us tab.
For general questions, such as "how do I obtain a library card", please see the "How do I?" page.
If you are looking for information for your child or teen, please click on the Childrens Department or Teen tab!
Book Clubs
With questions about how to get involved in our book clubs, please contact our Library Assistant-Public Services.
If you're looking for more information about the adult Mystery Book Club, please click here!
Adult Programs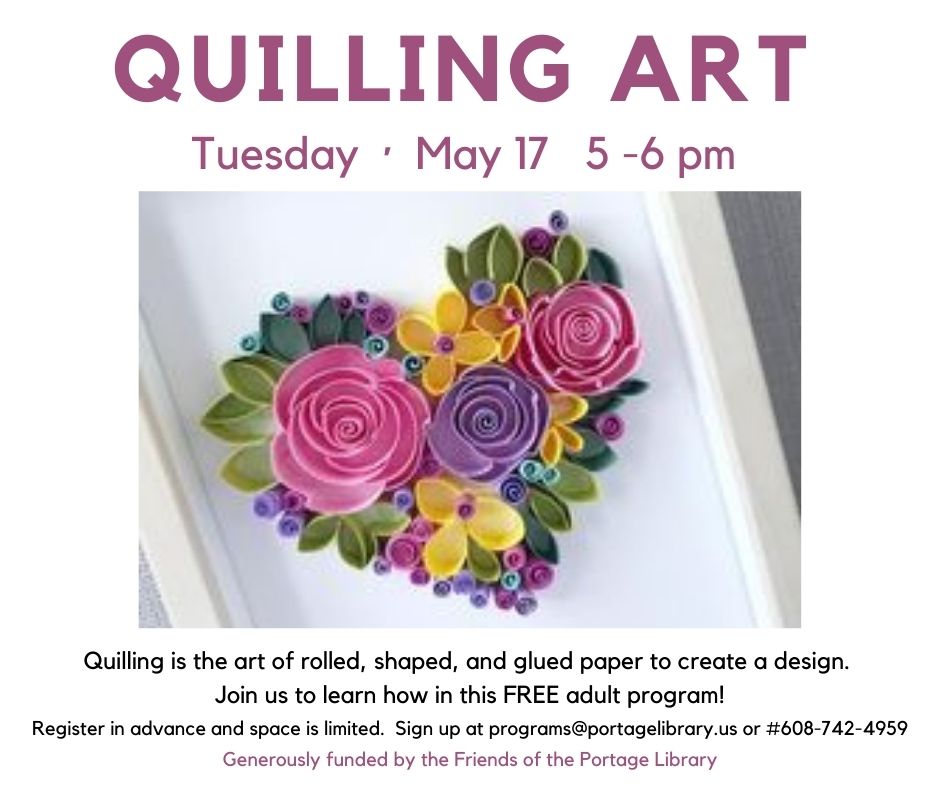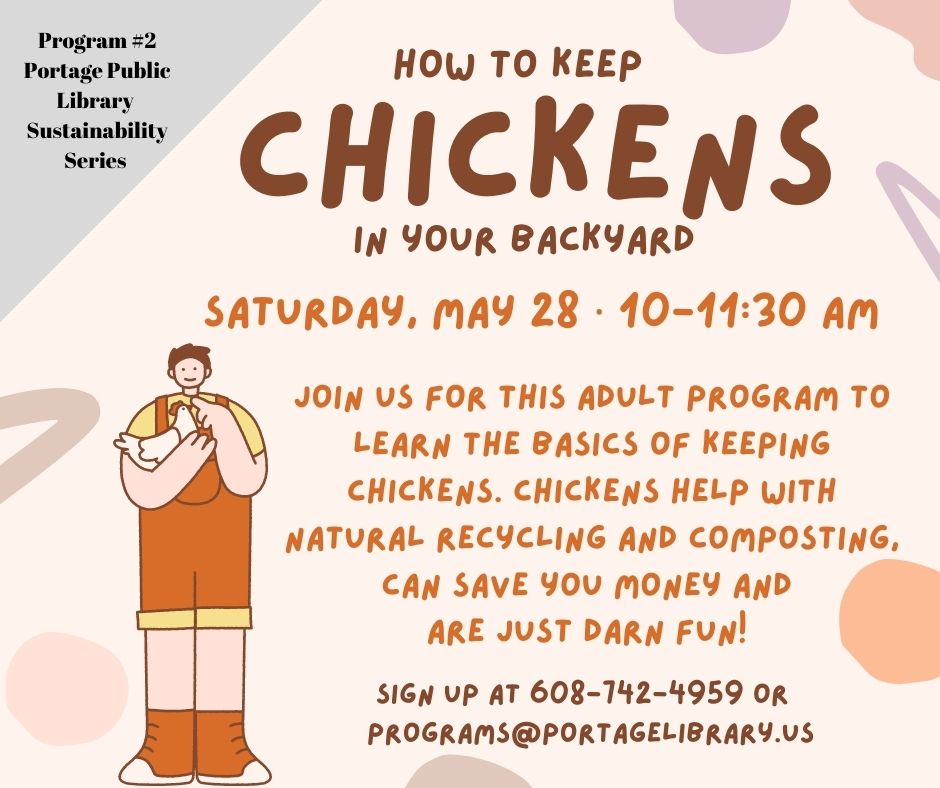 Join us for our FREE Adult programs.  Please register in advance by calling the Library 608-742-4959 or email programs@portagelibrary.us
Ebooks
South Central Library System provides a good selection of ebooks that can be read on various electronic devices. Instructions on how to use Libby are available here.