New Adult Book Club! - Monday Night Book Club
The Monday Night Book Club (previously the Far and Away Book Club) meets every 3rd Monday of the month at 6 pm in the Sanderson room. The first meeting will be held on Monday, September 16. At the Monday Night Book Club, we read an exciting mix of fiction, non-fiction, and genre fiction titles.

Please take a look at our upcoming books. For more information, including which specific books we'll be reading, please click here!
If you're looking for more information about the adult Mystery Book Club, please click here!

With any questions, please reach out to our Adult Services Librarian, Tawnee Calhoun, at (608) 742-4959 or e-mail tcalhoun@portagelibrary.us.
July Adult Library Programs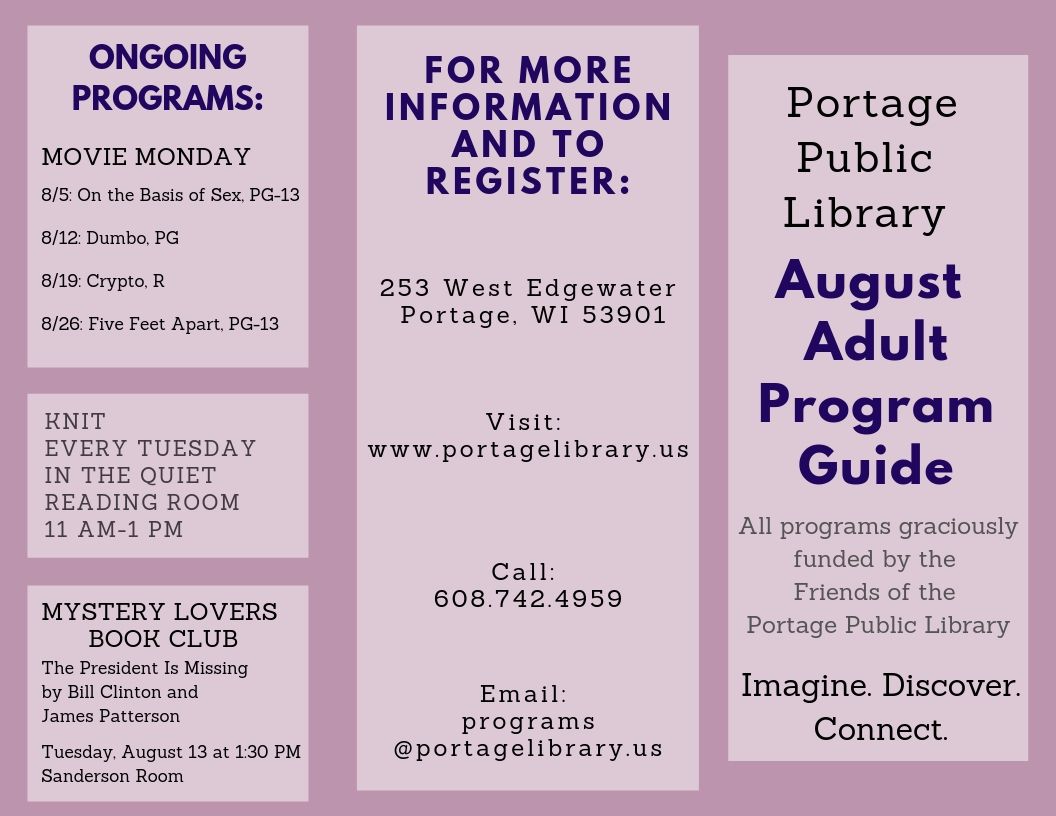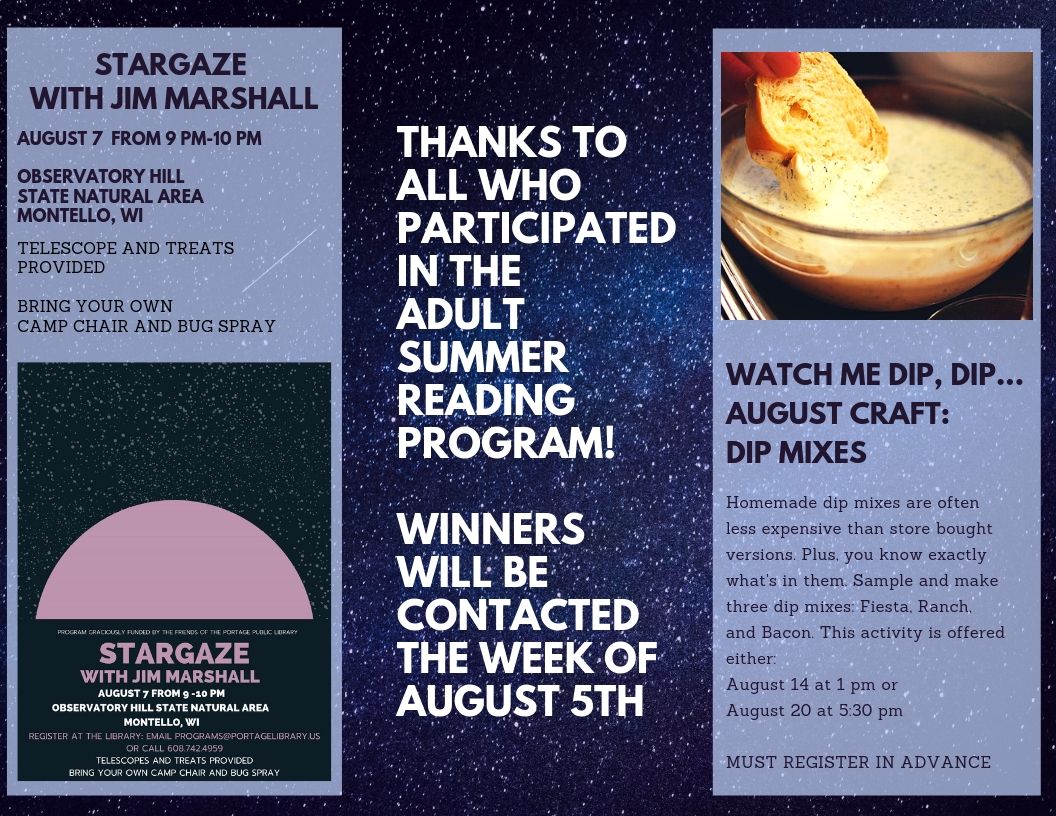 About Adult Services
Portage Public Library provides book discussions, performing artists, workshops and other special programs to meet the information and cultural needs of our patrons.
For upcoming events, click on the Programs/Events tab.
If you are looking for library databases and research information, click on the Research tab.
Policies, Library Mission, Employment Opportunities and more can be found under the About Us tab, along with directions on how to get to the library.
For general questions, such as "how do I obtain a library card", please see the "How do I?" page.
If you are looking for information for your child or teen, please click on the Childrens Department or Teen tab.
Ebooks
South Central Library System provides a good selection of ebooks that can be read on various electronic devices. Instructions on how to use Overdrive are available here
Newspaper Index
Recent newspaper articles that pertain to the Portage Area and its residents have been indexed through the library catalog. The index is a good way to find obituaries and other local news. To access the Newspaper Index, click here or on the graphic below.