Image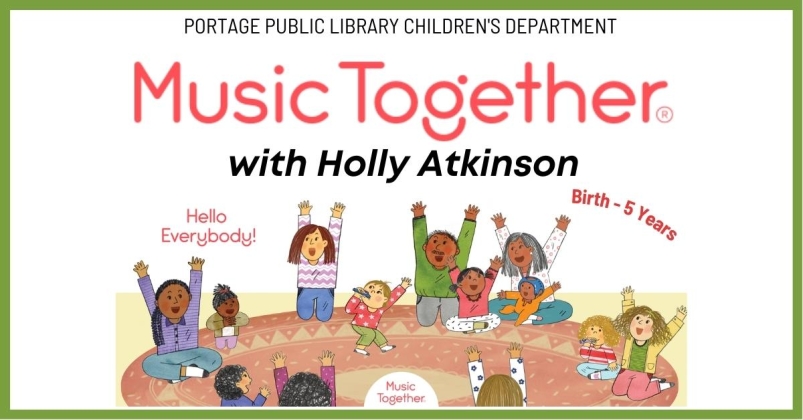 Music Together with Holly Atkinson is held the
second Monday of the month at 9:30 a.m.
The April session is full.

The library is working with Holly Atkinson to offer a Music Together program on the second Monday of each month.
Music Together is a research-based program that uses singing, instruments, and movement to foster social, emotional and language skills.
The 45-minute program is for children ages Birth - 5 years and their families.
Families are invited to bring a blanket to sit on during this program.
All children 5 years of age and younger are invited to participate with one parent/caregiver.
Please visit the Children's Department Facebook Page for more specific information
about our events: www.facebook.com/portagechildren