A FoodShare Outreach Specialist from Second Harvest Foodbank will be visiting the library on the second Monday of each month to answer questions about FoodShare and assist community members in applying for the benefit. Drop into the Sanderson room anytime from 11:30 – 2:00pm and Camille will gladly assist you.
About Second Harvest (https://www.secondharvestmadison.org/about/faqs): "Second Harvest Foodbank of Southern Wisconsin began working with local hunger-relief agencies in 16 southwestern Wisconsin counties in 1986. We help end hunger through food distribution to our partner agencies, promotion of outside food assistance programs like FoodShare, and raising awareness of hunger. As southwestern Wisconsin's largest hunger-relief charity we meet nearly one million requests for service each year. From July 1, 2020 to June 30, 2021 Second Harvest, together with our partner agencies and programs, provided 19 million meals. We are one of 200 members of Feeding America, the nation's leading domestic hunger-relief charity."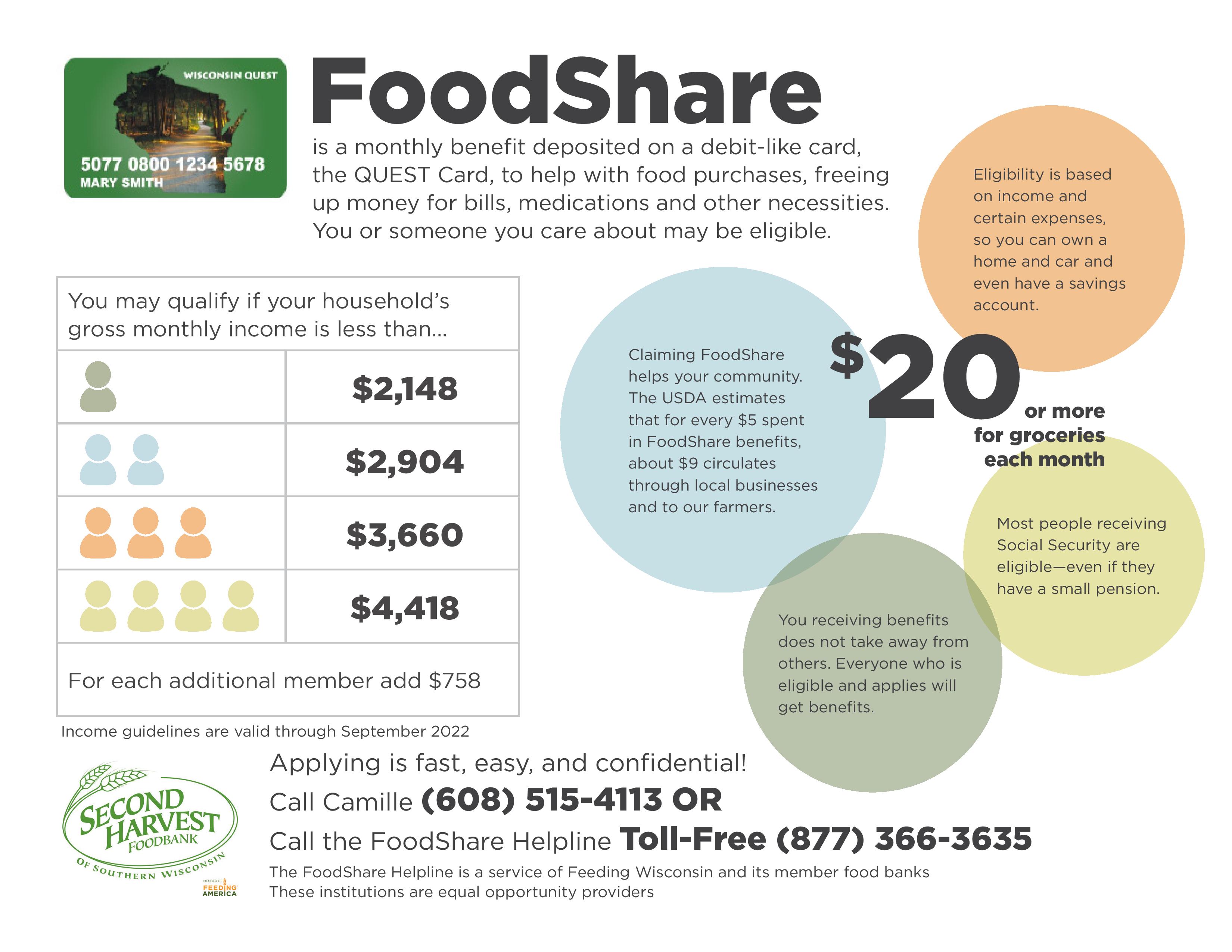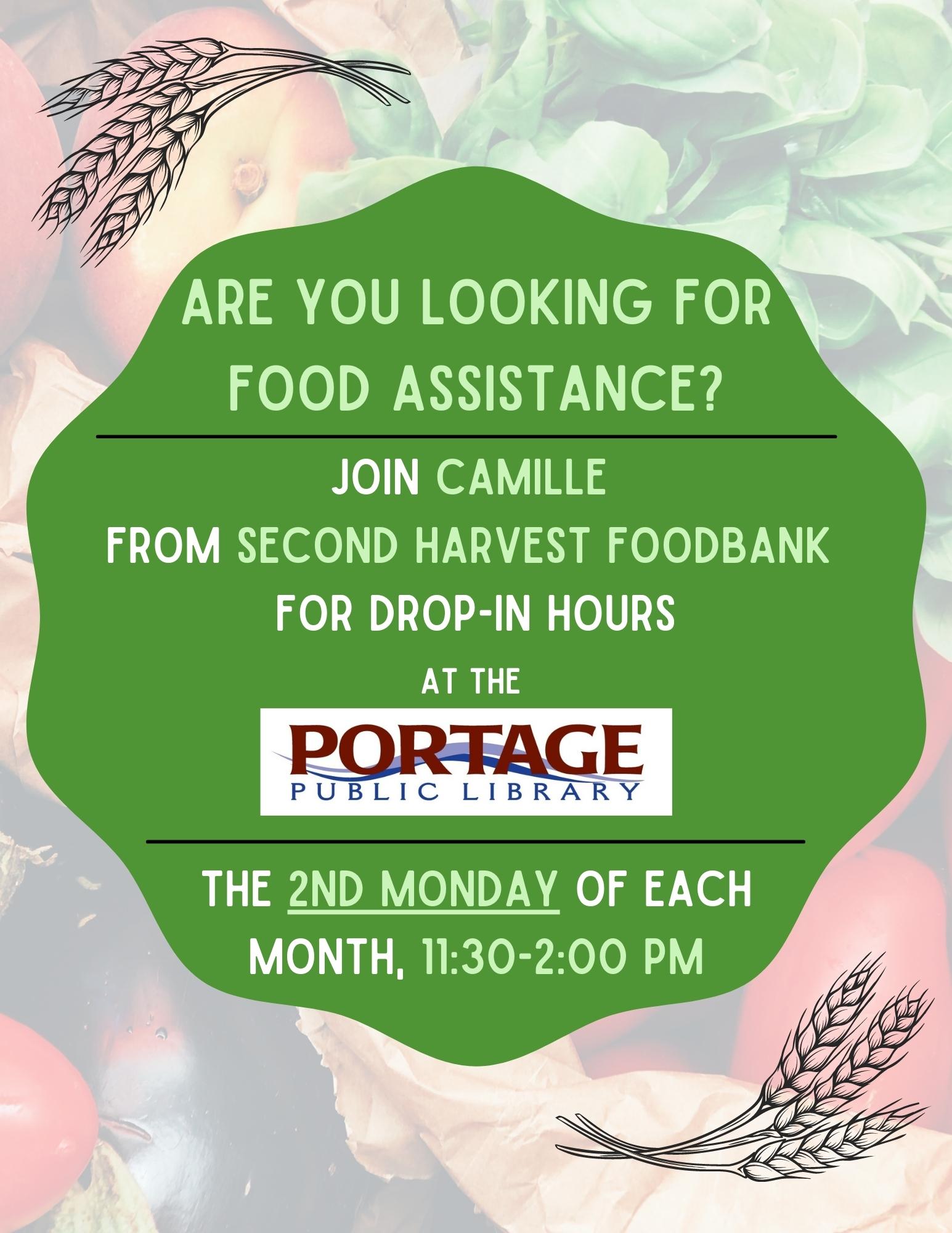 When:
Repeats every month on the second Monday until Mon Nov 14 2022.
Monday, November 8, 2021 -

11:30am

to

2:00pm
Monday, December 13, 2021 -

11:30am

to

2:00pm
Monday, January 10, 2022 -

11:30am

to

2:00pm
Monday, February 14, 2022 -

11:30am

to

2:00pm
Monday, March 14, 2022 -

11:30am

to

2:00pm
Monday, April 11, 2022 -

11:30am

to

2:00pm
Monday, May 9, 2022 -

11:30am

to

2:00pm
Monday, June 13, 2022 -

11:30am

to

2:00pm
Monday, July 11, 2022 -

11:30am

to

2:00pm
Monday, August 8, 2022 -

11:30am

to

2:00pm
Monday, September 12, 2022 -

11:30am

to

2:00pm
Monday, October 10, 2022 -

11:30am

to

2:00pm
Monday, November 14, 2022 -

11:30am

to

2:00pm
Where:
Sanderson Room at the Portage Public Library